Homecoming: Dress Tips For Large Chested Girls
Every year, homecoming provides an opportunity to get dressed up and feel like a princess. While there are many different ways to style your hair and makeup, one of the most important choices is what to wear.
It can be tough being a large chested girl when it comes to picking out a homecoming dress. You want something that will make you look and feel beautiful, but finding something that fits and flatters your curves can be a challenge. Don't worry, we've got you covered! We've put together a few tips to help you choose the perfect dress for your large chested figure.
Wear Fitted Clothing To Create A Flattering Silhouette
Make sure that the dress is fitted but not too tight. You want to be able to dance and move freely, so a loose-fitting dress is ideal. Choose a dress that makes you comfortable in it and allows you to dance the night away. It should make you feel confident. A fitted dress is always a good option, as it will hug your curves and create a flattering silhouette. If you're not sure what style of dress to choose, consider a classic A-line or mermaid silhouette.
Try Wearing Darker Colors To Minimize The Appearance Of Your Chest
When it comes to choosing a homecoming dress, finding the right balance of style and modesty can be a challenge. If you're looking to minimize your chest, try wearing darker colors. Deep shades of blue, green, and purple can help to downplay your bust. You can also look for dresses with features that can help to create the illusion of a smaller chest. For example, look for dresses with ruching or draping at the bustline. These details can help to minimize the appearance of a large chest.
Avoid High Necklines & Boat Necks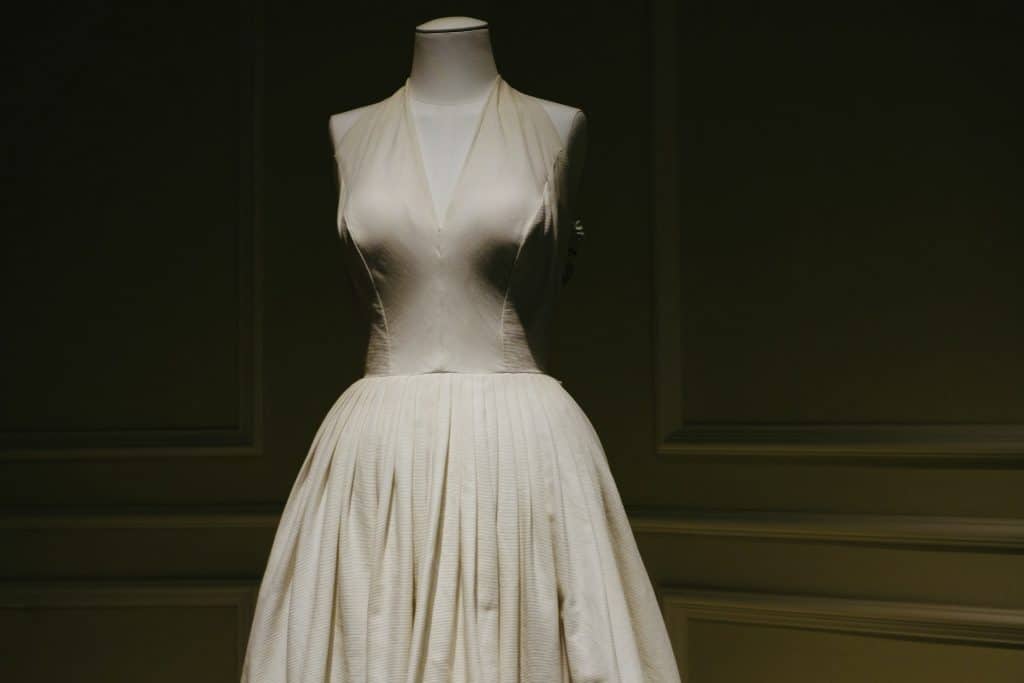 Stay away from high necklines and boat necks as they will only make you look bigger. High necklines and boat necks might be reliable choices for some dress stores, but they aren't always the most flattering cuts. If you're looking to accentuate your best features, you're better off opting for a V-neck or sweetheart neckline. V-necks help to elongate the neck, while sweetheart necklines add a touch of femininity. Of course, everybody is different, so it's important to find a neckline that works for you. But if you're looking for a reliable place to start, V-necks and sweetheart necklines are always a good bet.
Accessorize With Scarves, Jewelry & Belts To Draw Attention Away From Your Chest
As any fashion-savvy individual knows, the right accessories can make all the difference. When it comes to dressing for a formal event, such as homecoming, it is important to choose items that will flatter your figure. If you are concerned about drawing attention to your chest, consider accessorizing with a scarf, necklace, or belt. These items will help to create the illusion of a more defined waistline and can also add a touch of style. When selecting a scarf, look for one that is made from a lightweight fabric and that can be tied in a variety of ways. For jewelry, choose pieces that are modest in size and that will complement your dress. And when it comes to belts, opt for a slim style that will accentuate your curves. By following these simple tips, you can create a look that is both elegant and stylish.
Embrace Your Curves – Wear Dresses And Tops That Show Off Your Shape
Homecoming is a time to celebrate your personal style – and what better way to do that than by embracing your curves? Go to reliable HOCO dress stores and they've got all the dresses and tops that show off your shape will help you to feel confident and stylish on the dance floor. Plus, they'll ensure that you're the center of attention all night long! If you're not sure where to start, look for dresses with nipped-in waists or ruffled skirts. As for tops, off-the-shoulder silhouettes are always flattering, and be sure to choose pieces that accentuate your best assets. Whether you're rocking a fitted dress or a flowy top, embracing your curves at homecoming will let you strut your stuff with confidence.
The homecoming dance is a time to show off your personal style – and that includes your body type. Whether you're slim and petite or curvy and voluptuous, there's no reason to hide your shape beneath a baggy dress. Instead, embrace your shape and show them off with dresses and tops that highlight your natural beauty. Fortunately, there are plenty of stores you can check out even online, lessening the time to find your dream dress. With a little bit of careful planning, you can find the perfect dress for you.
So go ahead and find the perfect outfit for your homecoming dance – one that shows off all your best assets. You'll look and feel fabulous, guaranteed.