My Mom's Engagement Story
Its heart-melting to see 3 of my friends announced their engagement on Facebook this week. I am beyond happiness for them. I guess I am not alone if I say that I get teary-eyed every time I witness proposals no matter how cheesy and *facepalm* they are. I get emotional every time I witness wedding vows or beautiful prenup videos. I can remember exactly how Bill proposed to mom one summer. Bill is a free-spirited and adventurous man and mom is a passionate charity worker in Ohio. They are both Ohio natives and met in Australia. Traveling together is meaningful to both of them and the reason why my Bill decided to propose on top of the Blue Mountains in Australia, one of the most breath-taking places located in NSW.
He connived with me and my sister to win mom's heart. It was supposed to be a one big summer adventure and Bill prepared everything – tickets, hotel booking, our tours, making mom feel special all throughout the travel and of course the most beautiful diamond engagement ring I have ever seen. My sister and I visited almost all diamond jewellery stores in Sydney to find the perfect piece for mom.
We were all climbing the Giant Stairway. My sister was ahead and I was tailing Bill and mom so we could capture all sides of the moment. While climbing and catching up his breath, Bill was talking sweet things to mom, telling her how lucky he is to finally found a great companion and family. And quite frankly, mom was not listening entirely to his sweet speech as she was taken by the scenery. All of a sudden Bill was down on one knee, asking mom to marry him! …and mom was like "oh my". Mom looked at Bill's face with hands on her face, then to my sister, then to me as if asking us to say yes for her. Then she realised we were part of the plan.
It was like those in the movies, beautiful and emotional. Every time I see the proposal video and look for hints if mom knew anything beforehand, I can't help myself but laugh and get teary-eyed at the same time. The emotion was so raw and sweet.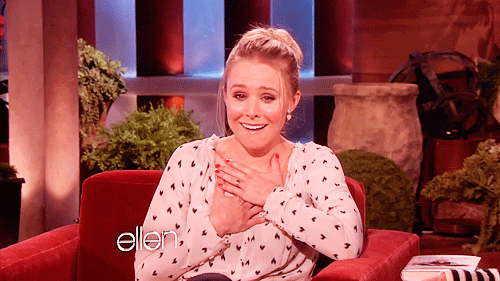 She immediately said yes and as of this writing we are still making beautiful and sweet memories together as a family. Bill is a genuine person and he keeps the balance of the family. Knowing how he has gone the extra mile just to let my mom know how much he loves her and that he wanted to spend the rest of his life with her is enough to make me believe in forever I guess ?
So, there you have it. Would you like to share your romantic engagement story too? Please feel free to comment below!