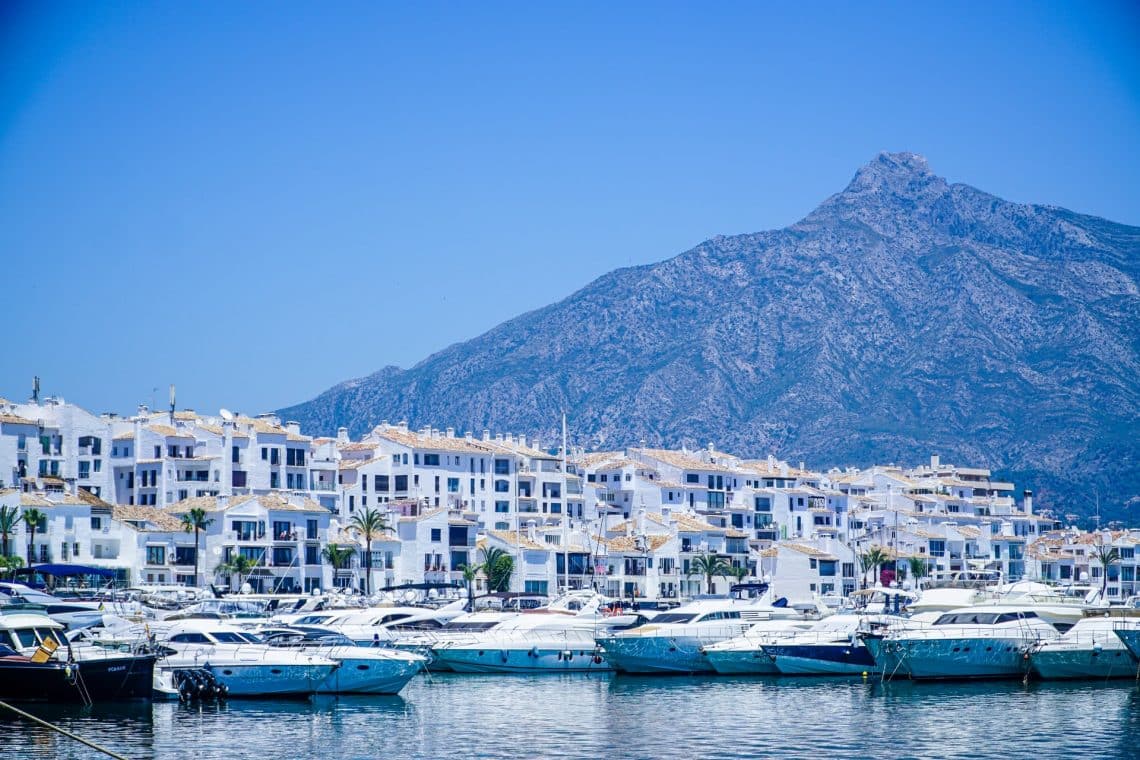 Red Flags to Watch Out For When Hiring a Real Estate Agent
A housing market is a tricky place. It's filled with highs and lows, from the exciting ride of buying your first home to battling it out in a bidding war for your dream property. Every step on this journey can be unpredictable, but there are ways that you can prepare yourself for any scenario. One of the best ways to do this is by hiring a good real estate agent.
Real estate agents can help you secure your home and save thousands of dollars along the way. They will also be able to give you some insight into how the market works and current trends that are happening in your area. But, this doesn't mean that choosing a realtor is always easy or straightforward. You might have heard horror stories about people who have hired real estate agents, and the experience was not pleasant.
So, how do you choose a good real estate agent that will work for you? Here are some red flags to watch out for when hiring an agent:
Lack of Experience
Real estate agents work in a highly unstructured and autonomous environment. They have to deal with multiple clients at the same time, which makes it easier for them to become overwhelmed by their responsibilities. Inexperienced real estate agents tend to lack confidence when dealing with buyers and other industry players. This can make it difficult for you to trust them with your real estate dealings.
Lack of Knowledge About Local Market Conditions
If you're looking to buy or sell a home, it's important to work with a real estate agent who knows the local market inside and out. A good agent will be able to give you accurate information about current market conditions, recent sale prices, and what you can expect to get for your property.
For example, if you're looking to buy in a certain neighborhood, an agent who isn't familiar with that area may not know which houses are actually worth considering – and may steer you towards a property that's overpriced or doesn't meet your needs. Likewise, if you're trying to sell your home in a competitive market, an agent without local expertise may not be able to price it optimally or get it in front of the right buyers.
Poor Negotiation Skills
When it comes to something as important as our home, we want someone who will advocate for our best interests. A real estate agent with poor negotiation skills is a clear warning sign that they may not be up for the task.
In any negotiation, it's essential to have a representative who can keep a cool head, understand the other side's position, and remain firm on what's important to us. An agent who can't do this may end up costing us time and money in the long run.
Poor Communication Skills
A real estate agent needs to be able to communicate effectively with his/her clients, whether it's over phone calls or face-to-face meetings. This is because communication plays an important role in building relationships and trust between you as a client and the real estate agent. If an agent cannot communicate properly, you might end up losing out on a good deal or getting into trouble with other parties involved in the sale/purchase of your property.
Unprofessional Behavior During Meetings
Realtors are professionals who need to behave professionally at all times, especially during meetings with clients. If an agent is constantly smoking, chewing gum or behaving in a way that is unprofessional, it is a sign that you should not do business with them. This agent may engage in unethical practices, such as lying about the condition of a property or inflating its value to earn a higher commission.
Always remember that you are in control of the transaction and can walk away if you feel uncomfortable or unsafe. Do not feel pressured to sign contracts or work with people who are rude and disrespectful.
No Membership of Relevant Professional Bodies
When you're looking for a real estate agent, it's important to make sure that they have membership of relevant professional bodies. This is because these organisations offer support and guidance to their members, as well as setting standards for the industry.
In Spain, there are several professional bodies for real estate agents, such as the Agentes de la Propiedad Inmobiliaria (API) and the Gestor Intermediario en Promociones de Edificaciones (GIPE). An API-certified real estate agent in Spain is someone who has completed the official training and passed the required exams. They will have the stamp of approval from the Asociación Nacional de Agentes Inmobiliarios (the National Association of Estate Agents). Backed by Spain's "Ministerio de Fomento", this stamp means that they have met the high standards set by the association and can be trusted to provide quality services to their clients. In addition, there are numerous agencies accredited by GIPE in Spain, so you're likely to be well taken care of if you go with one of them.
For these reasons, it's always best to go with a real estate agent who is backed by one of these professional bodies. If they're not, it could be a sign that they're not as qualified as they claim to be – or worse, that they're just looking to take advantage of you.
No License
Real estate is a complex and important transaction, and it's crucial to work with an agent who has the training and experience to guide you through the process. An inexperienced or unlicensed agent may not have the knowledge or resources to help you get the best deal on your home. They may also be less likely to handle negotiations fairly, or follow through on their commitments.
Additionally, if your real estate agent doesn't have a license, it could also mean that he/she has not completed the required training or passed all exams necessary for practicing as an agent within that particular state.
Working with a licensed agent ensures that you're getting the best possible advice and service. They've been through rigorous training, and they've held to high standards of professionalism and accountability. Plus, if something goes wrong during your transaction, a licensed agent is covered by insurance.
Without this important piece of paper, you may find yourself facing legal issues later down the line – so it's always worth checking!
No Knowledge of Local Laws and Regulations
It's a frightening thought, isn't it? To think that you're putting your trust in the hands of someone who may not have a full understanding of the laws and regulations surrounding real estate. Unfortunately, this is all too common. Many agents try to cut corners and don't take the time to learn about all the local laws and regulations. And unfortunately, this can lead to some pretty serious consequences for buyers and sellers.
For example, if you're buying a property and the agent doesn't know about a zoning restriction that prohibits certain types of use, you could end up with a property that you can't use the way you want. Or if you're selling a property and the agent doesn't know about a building code that requires a permit for certain renovations, you could be fined by the city.
No Professional Designations or Certifications
Certifications and designations are important, but there are a lot of agents who don't have them. Why is that? In a market where buyers are savvy and can be easily overwhelmed, an uneducated agent could end up costing you time and money. They may also not have the required knowledge or qualifications to help you with your real estate goals — whether that's helping you find a new home or sell an old one.
If you're unsure who to trust, then go to the trusted and proven Luxury AM Marbella Real Estate Agents in Spain. They have the experience and designation to help you through every step of your property purchase or sale. Luxury AM Marbella Real Estate agents represent some of the most beautiful and exclusive properties in Marbella, so you can be sure that they will handle your transaction with the utmost care, professionalism, and discretion.
No References From Previous Clients
A real estate agent with no references from previous clients can be a warning sign for a few reasons. First, it could mean that the agent is new to the business and doesn't have any previous clients to refer to. Or, it could mean that the agent is new to the area and hasn't had the chance to work with any previous clients yet.
However, it's also possible that the agent has a poor track record and wasn't able to get any positive referrals from past clients. In this case, it would be wise to ask for references from friends or family members who have worked with the agent in the past. By doing your research, you can rest assured that you're working with a qualified real estate agent who will put your interests first.
No Written Guarantee of Service
The real estate agent who has no written guarantee of service is not very different from a person you've never heard of. He's just trying to get your business, and he's willing to make false promises. When it comes to reliability and reputation, a company or individual with no written guarantee of service is just another face in the crowd. It's not worth your time or money to take a chance on them.
A written guarantee of service from a real estate agent is the sign of a professional you can trust. It means they're serious about their work, and they're confident in their ability to deliver. It's also a sign that they're committed to providing you with the best possible service.
Work with an agent who has a reputation for being reliable and trustworthy – read reviews, ask for referrals, and make sure they're members of reputable organizations like the Agentes de la Propiedad Inmobiliaria (API) and the Gestor Intermediario en Promociones de Edificaciones (GIPE). With the right representative by your side, buying or selling a home can be a smooth and stress-free process.
Too Much Pressure to Make a Decision
If a real estate agent is putting too much pressure on you, it's probably because they're desperate. They may be trying to convince you to sign a contract before you've had a chance to really think things through. Remember, this is one of the biggest decisions you'll ever make in your life, so take your time, do your research, and don't let anyone pressure you into signing anything before you're ready. If an agent is being pushy or overly aggressive, it's probably best to walk away and find someone else who will work with you at your own pace. We hope that you've found this blog post helpful and informative. It can be a difficult decision to choose the right realtor, but we want to make it as easy for you as possible with our list of red flags. If any of these sound familiar, take a step back from your search and think about whether or not hiring an agent is the best option for your needs. Let us know if you have any questions!