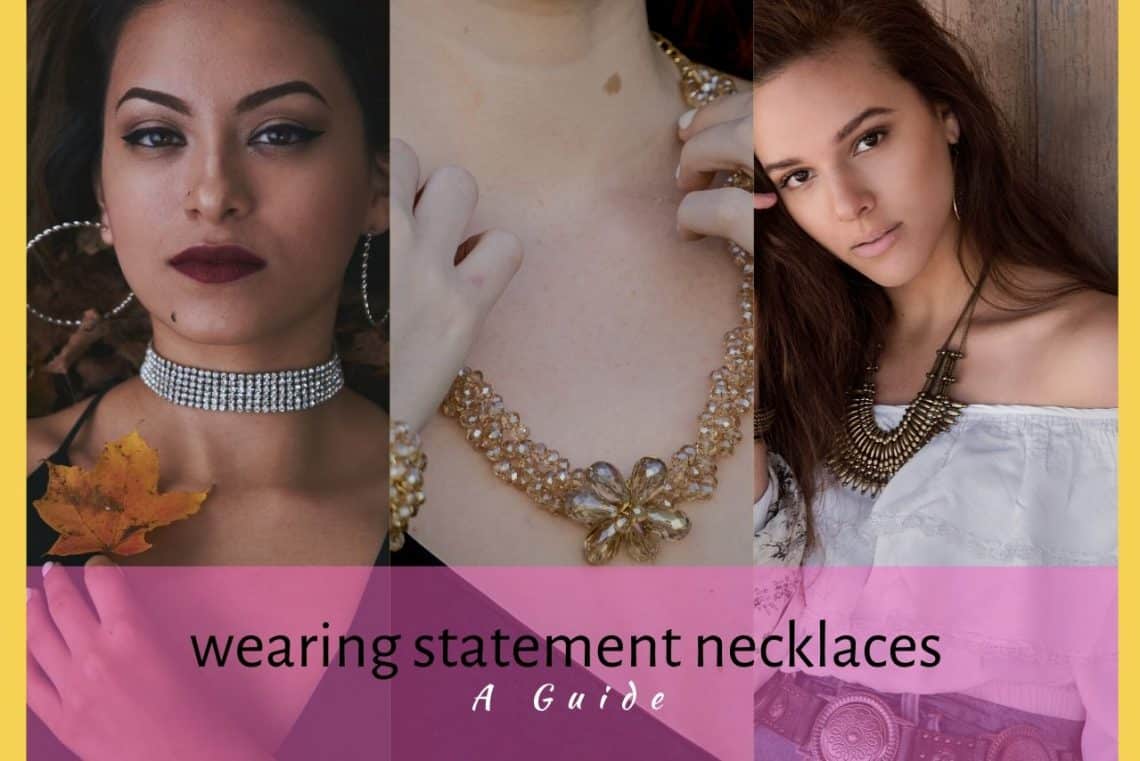 Tips On Wearing A Statement Necklace
You've been hearing about statement necklaces and have seen some of them, even wanted to try on some. However, you are unsure on how to rock these bold and edgy pieces, which is understandable, as their size and unique design could easily make or mar an entire look. Often chunky, they could easily overwhelm.
You know a friend and even a colleague who can easily pull off a statement necklace and you are so amazed by them, even envy them. If you wish to learn a few tips, this article is for you.
Large in size and unique in design, statement necklaces are meant to catch the eye. They can be metallic, jewelled and even beaded. An unusual silver jewellery would be a perfect statement jewellery to show your personality and below are ways to wear it.
1. Opt for a simple look.
A statement necklace is meant to be the focal point so you have to ensure that the clothes you are wearing are simple. Pick clothes and even some accessories that complement the necklace. It doesn't mean that you have to steer clear of colours, as a shirt with one solid colour would make your statement piece stand out. Pair it with jeans and shoes that match even just one colour of your necklace, and you're good to go.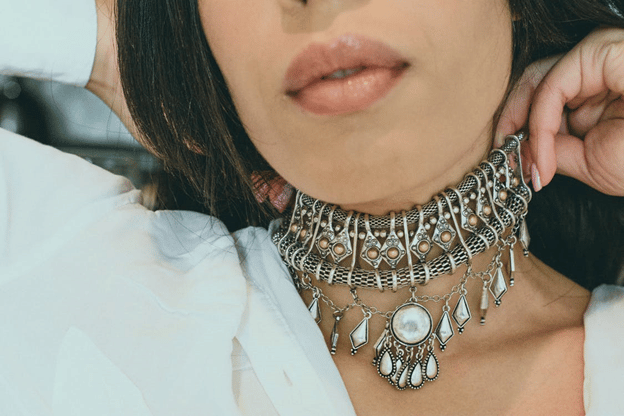 2. Either go subtle with earrings or forget them.
The good thing about statement necklaces is that you won't have to worry about what pair of earrings to wear; you can skip wearing one entirely. You won't want have too much going on, so make sure your earrings won't compete with your necklace for attention. Subtle earrings such as a small diamond or pearl studs would suffice.
3. Rings and bracelets should be kept at minimum.
Don't overdo your bracelets and rings should you decide to wear them. Keep a bracelet simple and make sure it goes with your look, or have a couple of classic rings that will go well with the necklace.
4. Make sure the neckline matches the statement necklace.
To ensure that your top won't be too distracting as to take away the focus from your statement necklace, opt for an off-the-shoulder, a strapless, a scoop necked or a v-neck.
5. A bright coloured piece goes with plain clothes, a monochromatic one goes with colourful clothing.
A colourful statement necklace would be great for white, black, cream, and even gray clothes. If the clothes you choose to wear have lots of colours, then go for a statement necklace that is monochromatic, such as a black or even a one.
6. Don't be afraid to layer statement necklaces.
You may have more than one statement necklace that look great together. For example, you can wear three gold statement necklaces, but make sure that they have different lengths so that each will be seen on your neck. Try experimenting different pieces and see how they look together.
Learning how to wear statement necklaces isn't rocket science; anyone can learn it. With the tips above, you should be able to come up with a look that suits you and be able to show your personality as well as creativity. Putting outfits as well as accessories together is fun!