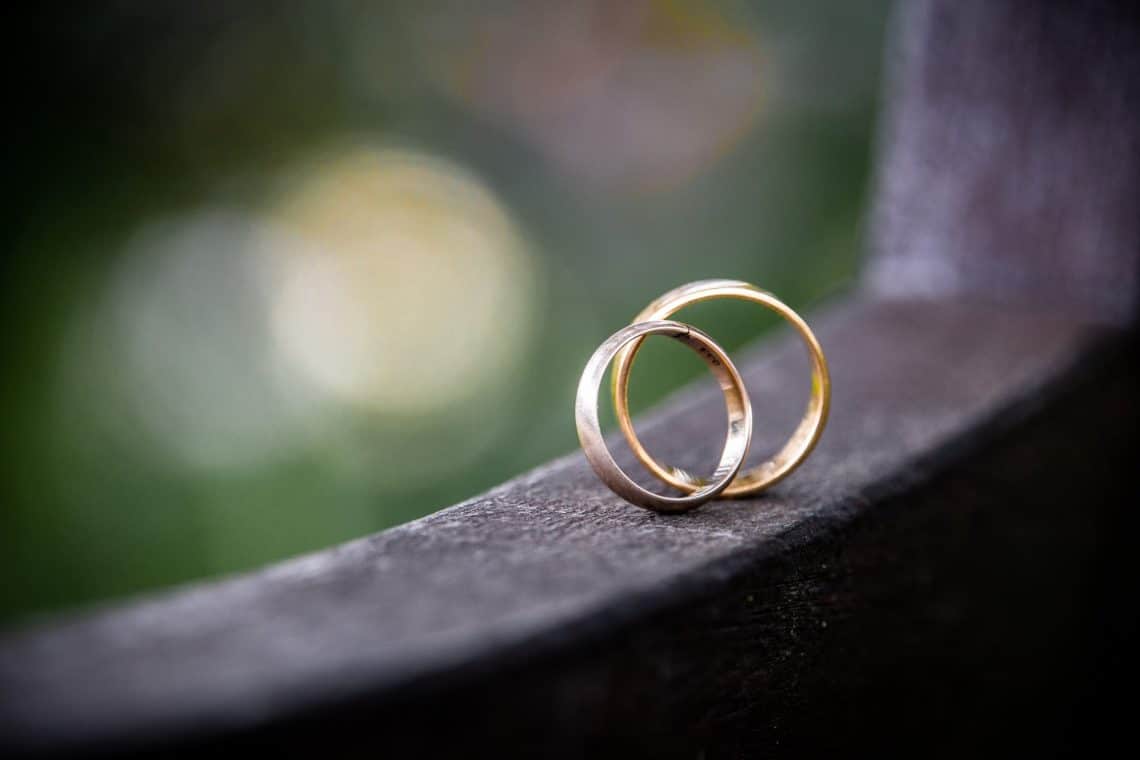 Wedding Rings: History, Significance & A Few Tips On Choosing & Buying Them
The best time to purchase wedding rings is at least three months before the big day. Then, the couple can sit down to plan the wedding day together. In addition, buying the band at this early date will prevent any last-minute hiccups.
How It Began
The origins of the tradition of giving wedding rings are quite mysterious. The tradition began in Egypt, where the idea of wearing one was adopted by many of the early Romans and Greeks. The practice spread to other European countries and eventually influenced U.S. customs. While it is difficult to trace exactly when wedding rings were first given to couples, the earliest recorded examples were from the 10th century. Some countries, such as the UK, France and Germany, prefer to wear two rings at once, with one on each hand.
During the early twentieth century, men's wedding rings re-emerged in the public realm. Jewish brides in Germany demanded rabbis to recognise the groom's ring in order to promote gender equality in the wedding ritual. In England, brides debated whether to induct men's wedding rings. The postwar period was marked by the rise of feminism and the popularization of the middle-class suburban family ideal.
Engagement and wedding rings have come a long way, and the modern wedding ring is no exception. While diamonds remain the traditional engagement ring, many brides are opting for unique designs to stand out. Today, brides are choosing their wedding bands with more flare and individuality, and the range of choices they have is more extensive than ever. For those who want to get creative, consider visiting the local jewellery store and perusing the countless selections.
The Significance Of Wedding Rings
The meaning of wedding rings varies greatly, as does their use in different cultures. Ancient civilisations used them as a symbol of never-ending love. In fact, some considered taking them off to be a bad omen, while others considered it a good omen to place them on the left hand, where they believed the vein connected to the heart. Ancient Egyptians, for example, used wedding rings with symbolic meaning; the endless circle symbolised an eternal bond, and wedding wings were worn on the third finger of the left hand, a vein running directly to the heart. These beliefs are now obsolete and the importance of wedding rings is often overshadowed by other considerations.
Today, simple gold bands are common, and are often not too expensive or garish. They also convey a traditional and strong relationship between the couple. In fact, some people believe that gold wedding rings are symbolic of eternal love and life together.
Popular Styles Of Wedding Rings
The traditional wedding band made of gold is a popular choice. Men and women alike can choose from a wide range of band widths, ranging from two to seven millimetres. Many men also opt for comfort bands, which feature gently curved edges and are easier to slip on and off. You can choose from different finishes, including matte, polished, and hammered.
British and Spanish styles of wedding bands are two of the most common. These bands feature three precious stones interwoven in a rope pattern. The band may also have a mirror-like appearance. In addition, platinum and palladium are hypoallergenic, which is another plus. These metals are also ideal if your partner is allergic to nickel or other metals. However, be sure to check with your jeweller first if you're allergic to any of the metals.
Another popular style of wedding band is the flat band. Flat band rings are flat at the top and do not have an oval shape. They are also called tubular rings. Their appearance is contemporary and trendy. Whether your taste is traditional or modern, a flat band is an excellent choice. Many people are looking for a simple style and design for their wedding rings. However, it is also important to keep in mind practicality.
Buying A Wedding Ring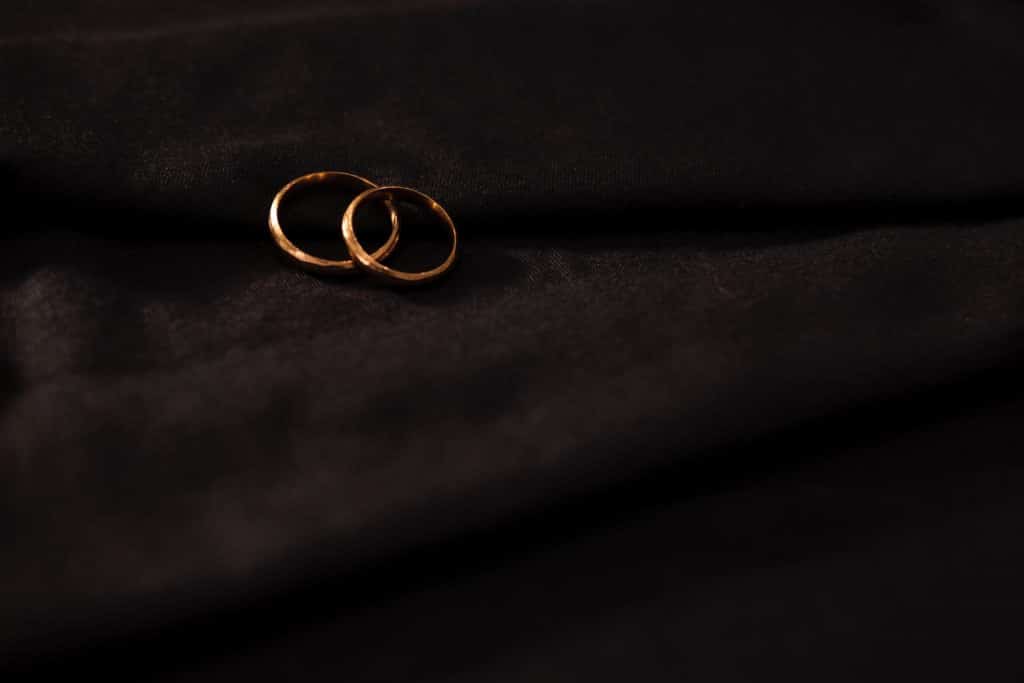 Before you start searching for your new ring, consider how much you can afford to spend. If you want to buy a ring with your significant other's handwriting, aim to purchase one that is the same size and shape as her finger. You must plan your wedding ring purchase in advance.
Buying a wedding ring for your significant other is a little tricky and can be confusing, especially if you've never done this before. To avoid confusion, you may want to visit a jeweller. A professional can guide you through the process and show you the many wedding bands and precious metals on offer. This can help you narrow down your selection. When you're ready, go ahead and select a ring that is both elegant and comfortable.
Aside from the material of the ring, you must consider the lifestyle of your partner. If she works with her hands, she will want a ring made of tungsten or titanium. Choosing a style with a ring with channel set gemstones is ideal for active couples. For a stylish and minimalist look, consider the shape of the ring. You'll save yourself a lot of headaches if you know your ring size beforehand.
Have You Ever Heard Of Handmade Wedding Rings?
If you haven't yet heard of handmade wedding rings, you're not alone. Many people have made wedding rings using materials they have lying around the home. A YouTuber shows how he fashioned his own ring, made from a hex nut. His method is quite simple and does not require precious metals or expensive equipment. Instead, he used common household tools to create the ring.
A handcrafted ring is an engagement ring made by an artist, not by a factory. The process starts by casting the metal, cleaned, set with the diamond of your choice, and polished to perfection. Handmade rings take months to create, and the process often requires several meetings. The jeweller decides the final design, but you can't see the ring until it's complete. It's important to keep this in mind if you're thinking of buying a handcrafted ring for your bride-to-be.
Handmade rings have a wide variety of styles and materials. Moonstone rings are magical and iridescent, and southwestern style silver and turquoise rings are edgy and unique. Rings that have accent stones can range from a few hundred dollars to thousands. Some rings even have the unique sayings you and your bride-to-be will want to incorporate into your wedding band. You can find handmade rings online or in local shops, so you'll never run out of choices!
Significance Of Having Your Wedding Rings Handmade
If you have ever wondered what the significance of having your wedding rings handmade is, then you've come to the right place. The significance of wedding rings has been around for centuries and is an important part of the ceremony itself. In some cultures, the wedding ring is worn on the left hand and in others, the right. However, whether you choose to have your wedding rings handmade or purchased from a store, the significance is the same: a ring represents the union of two people.
The significance of wedding rings is profound. They mark the start of a new life, the beginning of a new family, and the entryway to a new phase in your life. Many ancient cultures see the circle as a symbol of eternity, as it was the only recognised way to become a legitimate heir. In addition, rings with holes in the centre symbolise new beginnings and a gateway to the next life.
Should You Buy Handmade Wedding Rings?
When it comes to wedding bands, should you buy handmade wedding rings? One of the most important reasons is the inherent value of handmade jewellery. Compared to mass-produced jewellery, handmade pieces typically have higher quality materials. For example, materials for Melbourne diamond wedding rings are sourced ethically from reputable suppliers. Big companies don't always disclose their materials, but there are jewellers who make sure all of the components are of jewellery-grade quality.
A handmade ring takes longer to design. A well-designed ring can take months to complete, and multiple meetings are necessary to ensure the final product is perfect. You can't see the final weight of the ring, and the jeweller's skills and experience will influence the final design. Custom-made diamond rings are also unique. Mass-produced rings may have thousands of copies around the world. However, a handmade ring is unique to your partner and will show that you put some thought into the design. Also, because you'll have to pay the designer directly, the price will be comparable to that of a mass-produced ring. If you like the look of a handmade ring, you'll be delighted with the unique design.